Volume 8, Number 3 (2001)
Aesthetics or Liberation? Theological Tensions
This issue of the
Journal of Hispanic / Latino Theology
, trembles with a palpable tension between theologies of the beautiful in popular worship, and a sharpening critique of the pronounced turn to theological aesthetics we have seen lately among U.S. Latin@ theologians.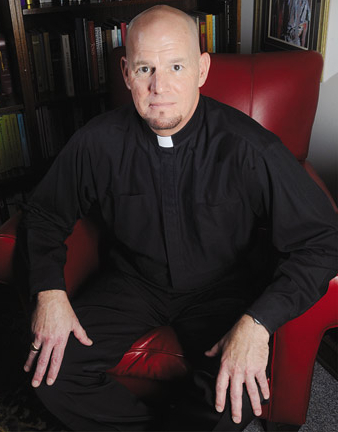 Wedig
Fr. Mark Wedig, O.P.
reflects on the
novedad
of Marian aesthetics in Miami's Cuban-American Catholic community, with a study on the shrine to the Virgin of Rosario at St. Dominic's parish in western Miami. In "The Visual Hermeneutics of Hispanic / Latino Popular Religion, and the Recovery of the Image in Christian Praxis," Wedig is interested in "that part of religious aesthetic response which is engendered by visual properties… to probe the unique way that the image mediates the Christian tradition in Hispanic / Latino experience."
---
We also present a provocative essay from
Manuel J. Mejido
— "A Critique of the 'Aesthetic Turn' in U.S. Hispanic Theology: A Dialogue with Roberto Goizueta and the Positing of a New Paradigm" — which is likely to achieve stature as a classic in future debates over the trajectory of Latino/a theological studies. Mejido undertakes a searching examination of the liberationist claims of Latin@ theologies, finding them to be mostly shallow gestures, fashioned apparently to appease the liberal, Anglo-American theological academy.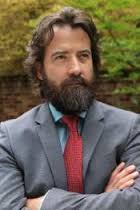 Mejido
"U.S. Hispanic theology does not tarry with the negative, the monstrosity of marginalization and struggle. While it acknowledges the socioeconomic struggle of U.S. Latina/os, it sublimates this struggle into an aesthetic praxis which gives pride of place to the procession over the necessity of production, which accentuates the liturgy while eclipsing the reality of labor, which underscores the
fiesta
while ignoring the daily eight-to-five of the factory." He concludes with a proposal for "a new paradigm," one that "must be able to grasp the interrelatedness of the procession and production, liturgy and labor, fiesta and the factory." Leveraging the philosophical historicism of Spanish philosophy Xavier Zubiri and Salvadoran Jesuit theologian Ignacio Ellacuría, Mejido argues for studies in the "phenomenology of struggle as the point of departure of U.S. Hispanic Theology."
---
Michelle A. González
sketches foundations for a pathbreaking Latina feminist theology, in "Nuestra Humanidad: Toward a Latina Theological Anthropology."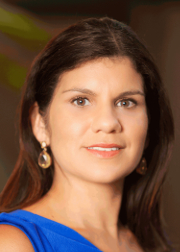 González
She assesses several Latina feminist theologians — María Pilar Aquino, Ada María Isasi-Díaz, Daisy Machado — by the light of the Argentine philosopher María Lugones, who offers a philosophical foundation for Latina feminist theology. González closes by introducing her research on the Mexican
décima musa,
Sor Juan Inés de la Cruz, the gifted Mexican religious, poet and playwright who, González argues, should be confronted as a critical source for Latina feminist anthropology. Her argument here previews some of the perspective González takes in her later book on Sor Juana,
Sor Juana: Beauty and Justice in the Americas,
Orbis, 2003.
Editorial
Articles
Book Reviews
Editors (vol. 8 no. 3)
Editor

Jean-Pierre Ruiz
St. John's University, New York

Associate Editor

Alejandro García-Rivera
Jesuit School of Theology at Berkeley
Book Review Editor
Tim Matovina
Loyola Marymount University